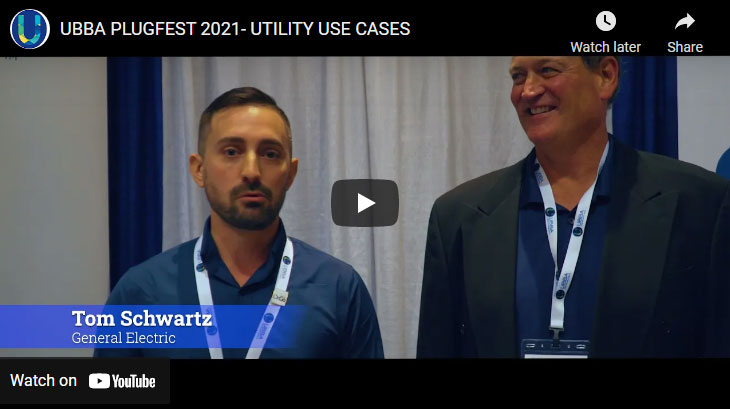 31 Dec

UBBA Summit & Plugfest: Utility Use Case Focus

UBBA's Plugfest featured critical use cases such as FLISR (Fault Location, Isolation, and Service Restoration), Capacitor Bank Controllers, Smart Streetlighting, and next-gen smart meters, to name a few.

Hosted by UBBA founding member Ameren Missouri, the test cases were identified by the UBBA Use Cases & Testbeds Working Group and led by the UBBA Plugfest Task Force. "Communication systems must be built to utility-grade standards to serve these critical infrastructure applications," said Plugfest Task Force Leader, Mat Eshpeter from Burns & McDonnell. "During the UBBA Plugfest we demonstrated four infrastructure providers (Cisco, Ericsson, Motorola, and Nokia) interoperability with 4RF, BEC Technology, Cisco, Council Rock, GE, Hitachi-ABB, Motorola, MultiTech within and between 900 MHz Band 8 and Band 48 CBRS. We also tested for failover to the FirstNet, AT&T, and UScellular Commercial networks."

Some industry-first accomplishments from the Inaugural UBBA Plugfest included:
Two 1.4 MHz carriers in 3 MHz of the spectrum between two vendors
Showing a NB-IoT, CAT-M1 and LTE channel within a 3×3 spectrum block
Electric AMI Meters with under the glass PLTE in the 900 MHz band
UBBA engaged all parts of its community with utilities providing field device controllers, vendors providing sensors, devices, modems, LTE core+RAN infrastructure, and integrators providing the head end testing capabilities.
Watch this video to experience the LTE Industry Leadership of UBBA!